Maximum printing dimensions: 615 × 463 × 615 mm
high accuracy: 0.06 mm
nozzle diameter: 0.8 mm (replaceable for 0.4 or 1.2 mm)
Recommended layer height: 0.1-0.3 mm
Recommended print speed: 60-150 mm/s (according to material and required print quality)
string diameter: 3 mm
Recommended materials: PLA, PET, ABS, PVA and more. (Maximum nozzle temperature 260 °)
The great appearance of the printer thanks to the 6 mm aluminum panel
Stable and heated pad up to 100 ° C
High -quality direct extruder allowing printing at higher speeds.
whole design on adjustable legs for easy location, executable wheels for easy transport.
printer contains UPS (backup source) also thanks to tablet control can connect even after power failure.
linear line and ball screw to keep accuracy even for larger sizes

p>
Fixed frame of high -quality profiles 40x80 with several reinforcements, screwed with an angle.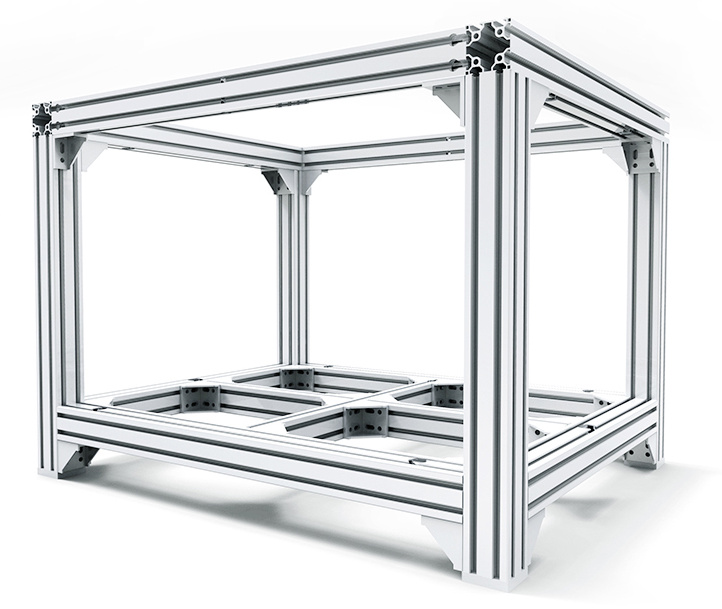 p>