The nozzle does not have a marking of punching as with other "Czech" nozzles - there is no nozzle deformation in the production. The nozzle is marked with drilled pits, see table below.
Dimensions table: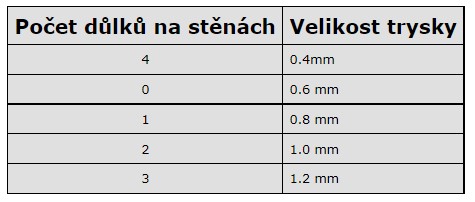 Total nozzle length 21 mm. Thread length 15 mm. Thread M6 x 1
Nozzle dimension means.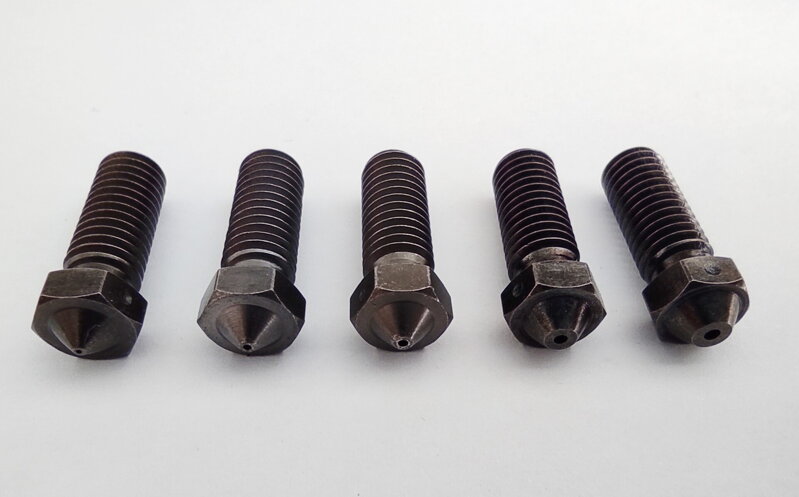 Hardened Volcano nozzle - Czech product