【Esilk Pla】 A smooth and glossy surface as a real silk, no further polishing, printing with high details leads to a beautiful surface. Ideal for artistic and craft projects, vases and any other 3D printed items that could benefit from a unique silky smooth appearance.
And stable prints, no clogging, extremely high print success, resulting in printed components that have an excellent finish and are very accurate. (depending on the printer)

【Without knocking and clogging 】 Material with excellent circularity and very low tolerance of the diameter, does not overlap or swallow. It melts, does not crack, does not contain bubbles. Print smoothly and repeatedly without blocking a nozzle or extruder.
ESUN fibers are made of original materials (not recycled), biodegradable and ecological, non -toxic and odorless, no possibility of harm to the user or the environment. Ideal for safe printing.
ESUN FILAMENT Delivered in a drift -picked bag that keeps it dry and out of dust and foreign particles, prevents nozzles from clogging and providing smooth 3D models.
string diameter: 1.75 ± 0.03 mm
design length: 300 m
coil size: diameter 200 mm - width 64 mm - center hole 52 mm
pack size: 216 x 202 x 76 mm
weight Package: 1,48 kg
nozzle temperature: 190-220 ℃
pad temperature: 25-80 ℃
density: 1.43 g / cm3
melt Flow Index: 2 (190 ° C / 2.16kg) g / 10min
tensile strength: 58 MPa
extension at a quarry point: 300%
bend strength: 87 MPa
fault strength module: 3642 MPa
notch toughness: 7 kj / ㎡
deformation temperature: 67 (° C, 0.45MPA)
manufacturer: Esun
Additional information
| | |
| --- | --- |
| Category: | Silk |
| Barva: | fialová, žlutá, zelená, modrá, červená, bílá, měděná, zlatá, multicolor, stříbrná, vysoký lesk |
| Váha materiálu: | 1 kg |
| Průměr: | 1,75 mm |
| Přesnost struny: | ± 0,03 mm |
| Teplota podložky: | 25 - 70° C |
| Teplota trysky: | 190-220°C |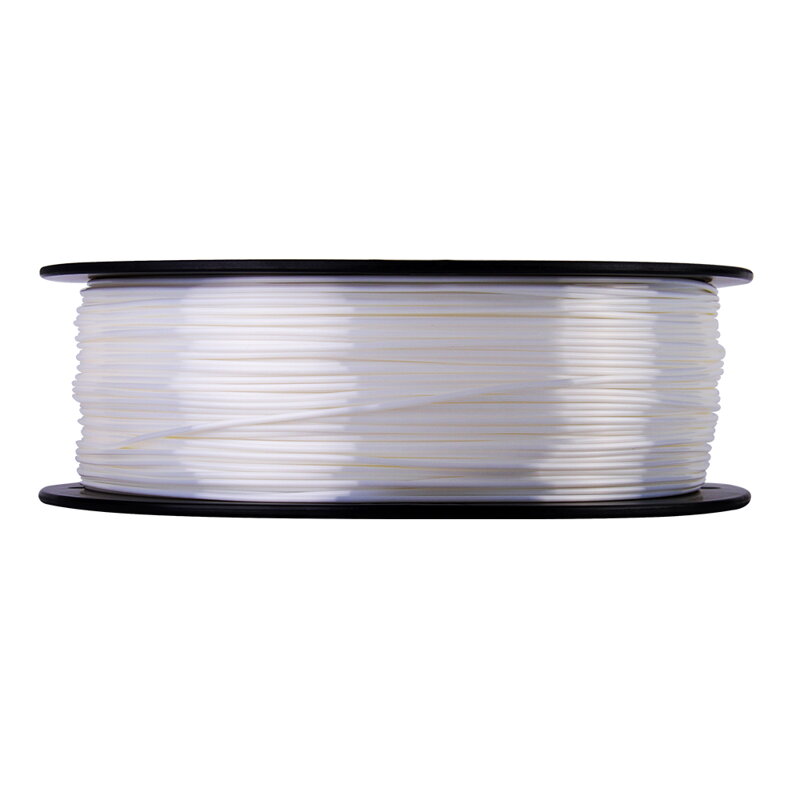 eSILK PLA 1.75 mm 1 kg eSun