Size: 147 * 95 mm
Microprocessor: ARM 32-bit Cortex-M4
Input voltage: DC12V - DC24V
Driver working mode: STEP / DIR, TMC2130-SPI, TMC5160-SPI, TMC2208-UART
Display: BIGTReTech TFT28, TFT35, LCD2004, LCD12864
Supports:
3 Colors of Filaments
6 drivers
CNC fan
Wifi
Continuation of printing after power failure
Interruption detection
Automatic shutdown after printing
Automatic pad calibration / direct BL-touch support
Micro SD card / USB flash drives (USB is not yet supported in Marlin)
Development information can be found on GitHub. Manufacturer https://github.com/bigtreetech/BIGTREETECH-SKR-PRO-V1.1
Warning:
Product may require professional assembly, not separately functional in total.
Refurbished board is fully functional - 12 months warranty for used goods. Refurbished electronics may not have a complete accessory - always includes a microSD card board itself, others according to what the customer has returned to us.
Control boards as the only one in Europe are repairing, do not hesitate to contact us.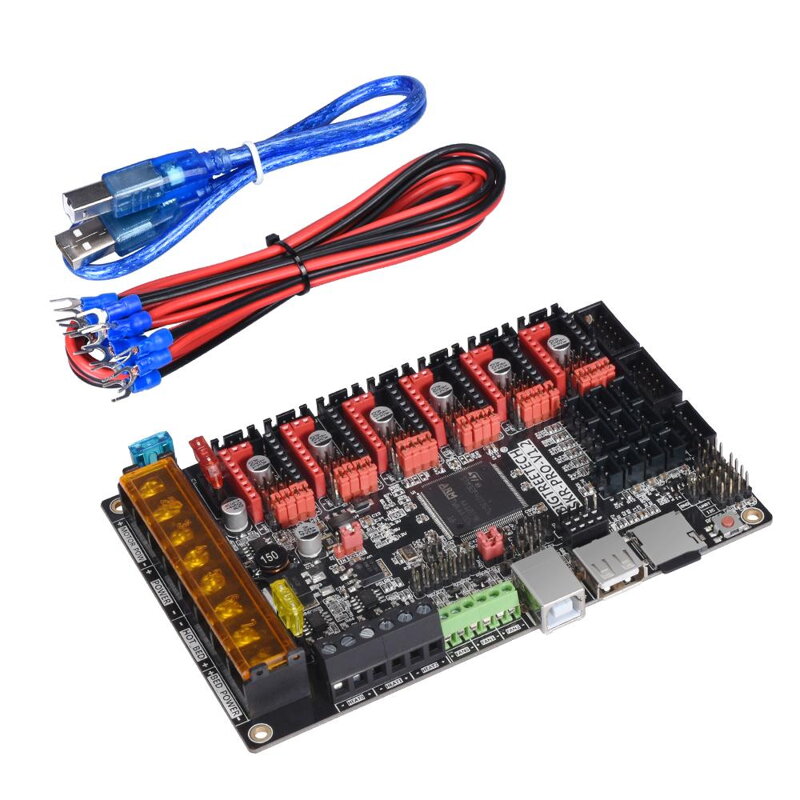 SKR PRO - 32 bit control board