Quality printing material brand Fiber3D .
PET-G material For use in 3D printers is a very strong and tough material with good temperature stability. This material due to the low shrinkage during printing is suitable for printing large objects. Materials for 3D printing known as PET mostly do not have the same composition as PET bottles . Manufacturers protect the chemical composition of their PET material.
Material description: PET-G, polyethylene tereftalata, is characterized by non-crease and low moisture. Unlike other materials, PET-G is more resistant to acids and solvents, at high and low temperatures. The object printed from this material can be thermally shaped or polished by fire. Material temperature resistance of 60 ° - 85 ° C. Work temperature 200 - 240 ° C.
Storage: Store in dry. Protect from heat.
When printing larger volume, the model is lighter
does not release dangerous odors
Weight incl. Packaging: 1,36 kg; Outer coil diameter: 200 mm; Center hole diameter: 75 mm; Coil width: 64 mm.
Empty coil weight approx: thinner 130 g, coarser 144 g, transparent 132 g
Weight flow : 6 - 11 g/10 min (220 ° C)
Material is supplied in cardboard box or without a box, vacuum wrapped together with silica gel that absorbs moisture.
Supplied in a wide range of colors 20 shades.
Pet-G is best suited for printing shields holders against SARS-COV-2. 
Additional information
| | |
| --- | --- |
| Category: | PETG |
| Barva: | transparentní, fialová, oranžová, žlutá, zelená, modrá, červená, béžová, bílá, černá, šedá, hnědá, růžová, natural, přírodní, multicolor, stříbrná |
| Váha materiálu: | 1 kg |
| Průměr: | 1,75 mm |
| Přesnost struny: | ± 0,02 mm |
| Teplota podložky: | 60 - 85°C |
| Teplota trysky: | 200-240°C |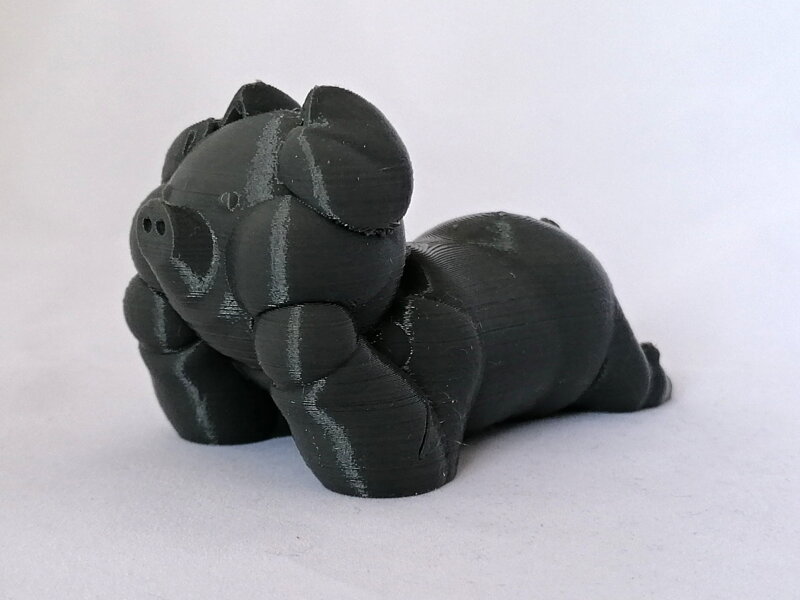 FIBER3D PET-G Filament 1.75 mm 1kg