Size: 60 x 60 x 25 mm
Voltage: 12 V
Speed: 1600 - 3000 rpm
Noise: 8.2 to 19.3dB db (A)
Bearing type: self -bearing oil pressure deposit
Air flow: 16.7 CFM (29.2 m3/h)
3pin power connector
The package includes an adapter for connection to a 2 pin connector, cable extension, L.N.A. adapter, vibration shock absorbers and screws.
Caution:
Before connecting, check the connector polarity. Red plus, black minus.
Warning:
Product may require professional assembly, not separately functional in total.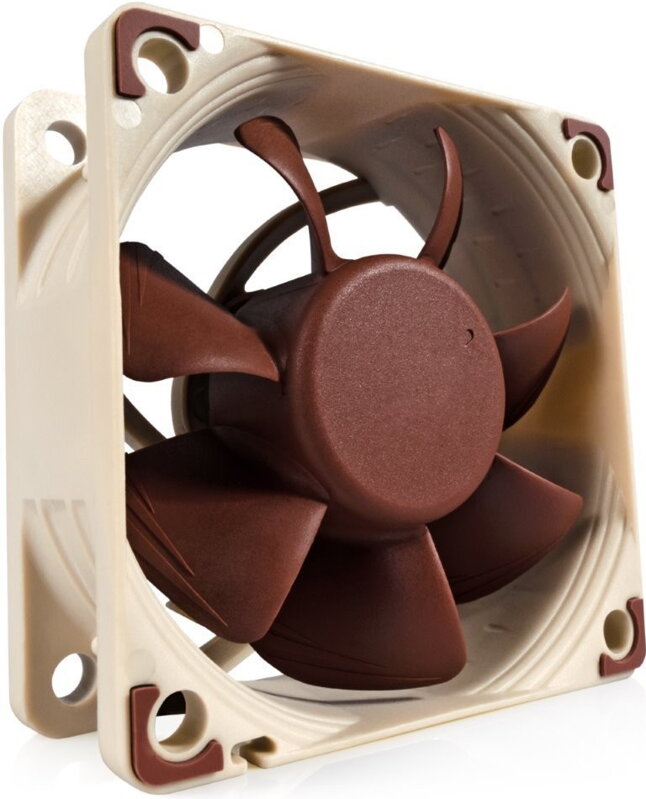 NOCTUA NF -A6x25 Flx - Silent Fan