Quality printing material brand FIBER3D .
Hips material It is used for printing on double-headed 3D printers. It is a support material. One head prints the support structure from ABS or hips and the other itself model from ABS or hips.
Material description : hips, high impact polystyrene, tough polystyrene, is very strong and has good temperature stability. It is used for printing on multi -headed printers. Hips can be easily glued and painted. It is also characterized by excellent spatial stability, especially for printing larger objects (less twisting). Hips can be dissolved in Limonen or acetone. Hips has printing and mechanical properties similar to ABS. However, it has slightly less thermal shrinking. It can be grinded and surface treated. ABS on hips holds better than on PVA.
Storage: Store in dry. Protect from heat.
Support Material, can also be used as the main material
solid, tough
good temperature stability
Weight incl. Packaging: 1,36 kg; Outer coil diameter: 200 mm; Center hole diameter: 75 mm; Coil width: 34 mm.
Empty coil weight approx: thinner 130 g, coarser 144 g, transparent 132 g.
Weight flow : 10 - 17 g/10 min (220 ° C)
Material is supplied in cardboard box , or without a box, vacuum wrapped with a silica gel that absorbs moisture.
Supplied in 6 colors.
Additional information
| | |
| --- | --- |
| Category: | HiPS |
| Barva: | žlutá, zelená, modrá, červená, bílá, černá |
| Váha materiálu: | 1 kg |
| Průměr: | 1,75 mm |
| Přesnost struny: | ± 0,02 mm |
| Teplota podložky: | 90 - 110° C |
| Teplota trysky: | 200-240°C |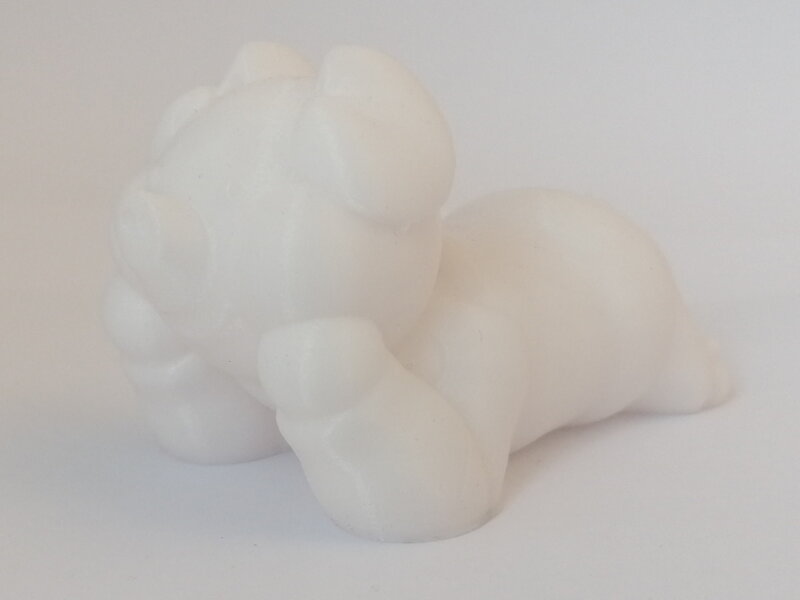 FIBER3D HIPS Filament 1.75 mm 1 kg