Quality printing material brand FIBER3D .
PMMA Material is suitable for boxes of electronic devices.
Material description : PMMA, polymethylmethakrylate, is also known as plexiglass or acrylic glass. PMMa Filament products are very weather resistant. This string also transmits UV radiation well and has general optical and electro -insulating properties. It can be exposed to temperatures up to 80 ° C for a long time. Work temperature 220 - 250 ° C.
Storage: Store in dry. Protect from heat.
Main advantages of material :
great resistance to weather conditions
good permeability of UV radiation
good optical and electro-insulating properties
suitable for printing larger models or boxes for electronic devices
Weight incl. Packaging: 1,36 kg; Outer coil diameter: 200 mm; Center hole diameter: 75 mm; Coil width: 64 mm.
Empty coil weight approx: thinner 130 g, coarser 144 g, transparent 132 g
Mass flow : 3 - 4 g/10 min (220 ° C)
Material is supplied in cardboard box , or without a box, vacuum wrapped with a silica gel that absorbs moisture.
Supplied in two colors, black and white.
Additional information
| | |
| --- | --- |
| Category: | PMMA |
| Barva: | bílá, černá |
| Váha materiálu: | 1 kg |
| Průměr: | 1,75 mm |
| Přesnost struny: | ± 0,02 mm |
| Teplota podložky: | 30 - 90 ° C |
| Teplota trysky: | 220 - 250° C |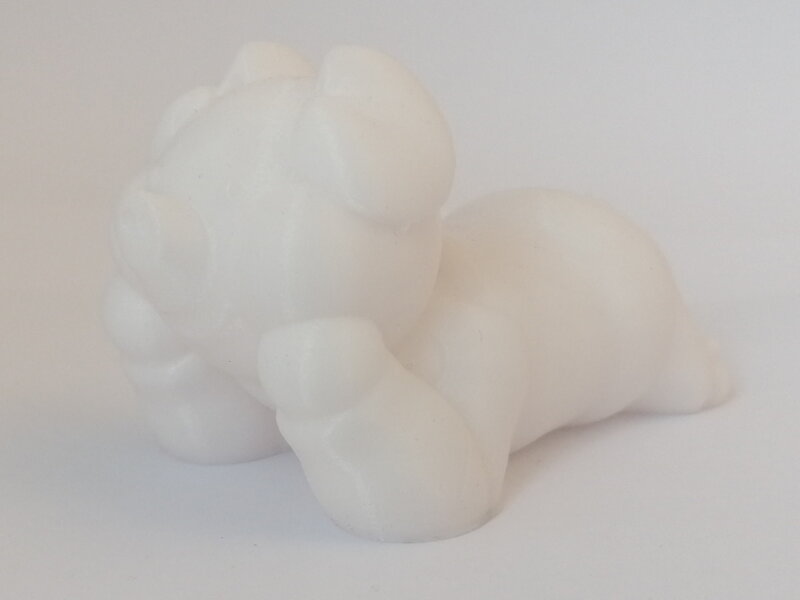 FIBER3D PMMA Filament 1.75 mm 1 kg