Quality printing material brand FIBER3D .
Asa Filament To 3D printers with high heat resistance, UV resistance. This material is suitable for outdoor use. Asa Filament offers unique properties, thanks to the permanent diameter and perfect circularity. In addition, Asa Filament does not come in contact with water and is immediately packed in vacuum.
Material description: asa, acrylonitril-style-acrylate, this polymer is amorphous and has mechanical properties similar to ABS plastics. However, ASA properties are much better for outdoor use. Components made of ASA have good chemical and thermal resistance, high impact strength, even at low temperatures. Typical ASA applications are buildings / construction and automotive industry. Work temperature 230 - 260 ° C.
The material has a great grip between layers. This results in a high improvement in character resistance, strength, durability during the printing process. We do not recommend a room where people sleep.
Storage: Store in dry. Protect from heat.
good chemical and heat resistance
high shock strength even at low temperatures
suitable for outdoor use
Weight incl. Packaging: 1,36 kg; Outer coil diameter: 200 mm; Center hole diameter: 75 mm; Coil width: 64 mm.
Empty coil weight approx: thinner 130 g, coarser 144 g, transparent 132 g
Mass flow : 9 - 13 g/10 min (220 ° C)
Material is supplied in cardboard box , or without a box, vacuum wrapped with a silica gel that absorbs moisture.
Supplied in two colors (white and black).
Additional information
| | |
| --- | --- |
| Category: | ASA |
| Barva: | bílá, černá |
| Váha materiálu: | 1 kg |
| Průměr: | 1,75 mm |
| Přesnost struny: | ± 0,02 mm |
| Teplota podložky: | 90 - 110° C |
| Teplota trysky: | 230-260°C |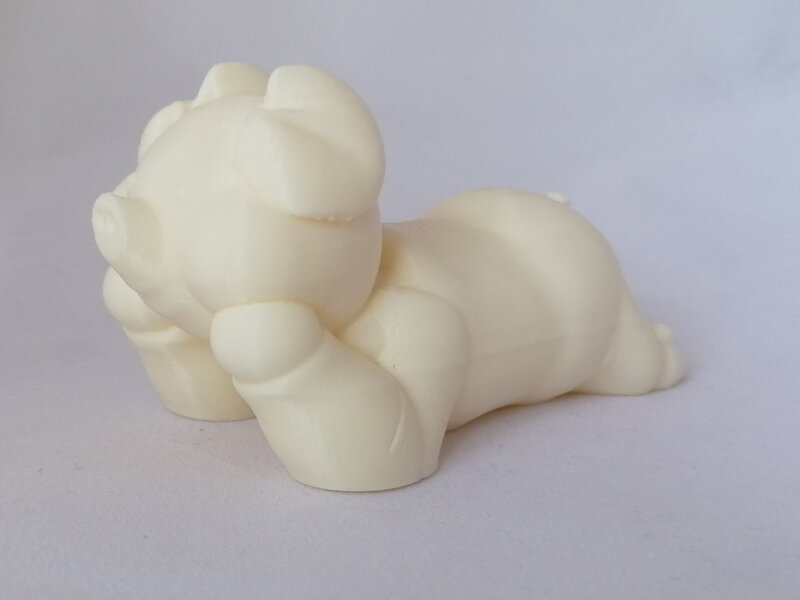 FIBER3D ASA Filament 1.75 mm 1 kg