Dimensions: 220 x 220 mm, 235 x 235 mm, 300 x 300 mm
Benefits:
no 3M tape or adhesive is needed when printing
no PEI film change
easy to print on this pad
the print is easy to remove from the pad - the pad bends
easy maintenance
double sided
genuine PEI powder coated finish
no warping
suitable for materials: PLA, ABS, PET-G, TPU, PVA and others.
Material: steel plate with powder coating of special industrial oil (so called Chinese PEI copy)
3D printer compatible: Anet A8, Anet A6, Wanhao, I3 Creality Ender 5, printer with FlexPlate, printer with similar size magnetic pad
Maintenance: wipe the print surface with isopropyl alcohol before and after printing to keep the surface clean for maximum adhesion to the substrate. As with other pads, make sure the nozzle is not too close to the pad.
Removing prints: remove prints from a cold pad (less than 30°C) by slightly bending the plate (hot removal will damage the pad surface)
Recommended print temperatures:
1. PLA, WOOD, TPU:
Pad temperature: 40°-75°C
Nozzle temperature: 200°-210°C
2. PET-G:
Pad temperature: 70°-90°C
Nozzle temperature: 240°-250°C
The pad is not suitable for ABS printing when used in combination with magnets (magnets lose their strength above 80°C)
Please note: Magnets are not included. Magnets do not lose their strength when the magnets do not reach the end of the magnets.
Warning: Magnets are not included. You can order them Here .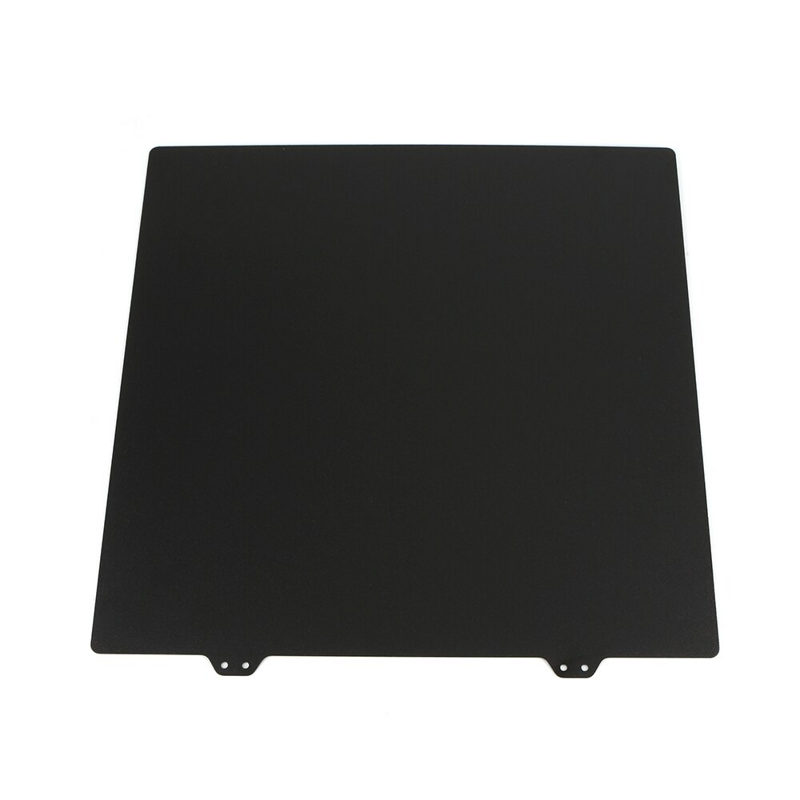 Magnetic print pad - black elastic plate