With FELFIL EVO you can choose from many different plastic materials and make your 3D print fiber.
Is designed for use by everyone, amateur and professional. Its compact packaging and small size are suitable for each table.
With FELFIL EVO you can produce both the diameter of 1.75 mm and 2.85 mm, just by changing the nozzle.
On the device, it is possible to manually adjust the correct temperature and gear speed and then start producing high quality custom fiber for your 3D printer.
FELFIL EVO is also available in four colors: yellow transparent, transparent, white or black.
Felfil Evo Assembled comes ready for use. We recommend performing the first extrusion test with a material sample that you can find in the box.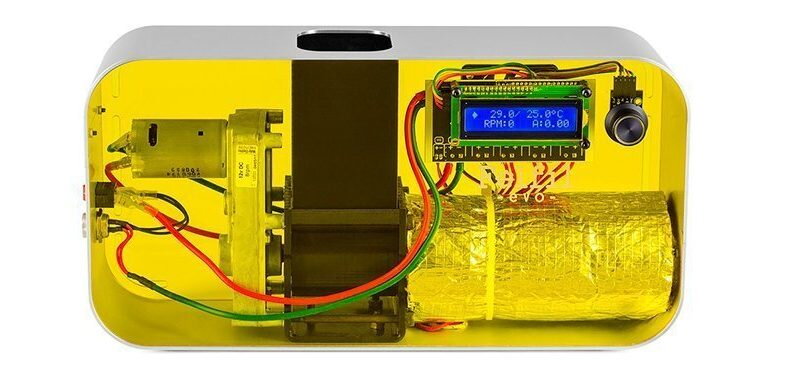 FELFIL EVO - FILAMENT EXTRUDER