This 3D string is characterized > span>
The material is suitable for FFF (also known as FDM) 3D printing technology and is made in the Czech Republic. span> The advantage of this material is easy to use for 3D printers.
Fillament guarantees the high accuracy of the dimensions of the filament in tolerance +/- 0.05 mm, which is under strict control during production.
Additional information
| | |
| --- | --- |
| Category: | PLA |
| Barva: | černá, s třpytkami |
| Váha materiálu: | 0,75 kg |
| Průměr: | 1,75 mm |
| Přesnost struny: | ± 0,05 mm |
| Teplota podložky: | bez výhřevu, doporučeno 40°C |
| Teplota trysky: | 195 - 210°C |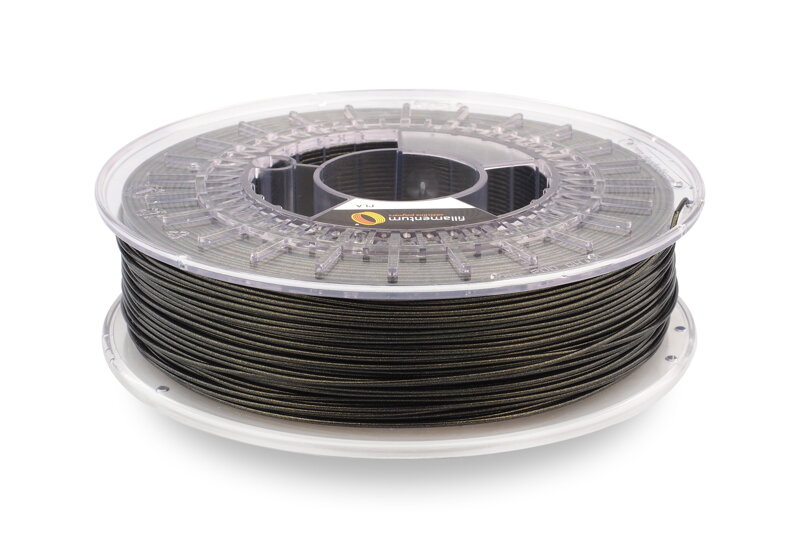 PLALAMENT VERTIGO GALAXY 1.75mm 750g Fillamentum