This is an expanded coil that has a total weight with a 700 g filament.
The advantage of this material is easy to use for 3D printers. The material allows high print quality even in demanding details.
PLA fiber is made of natural ingredients and is easily biodegradable. The Fillament guarantees high accuracy of the dimensions of the filament in tolerance of +/- 0.05 mm, which is under strict control during production.
Properties:
good surface quality
easy work with high print speed
user -friendly for home and office environment
ideal for models and prototypes that require aesthetic details
high surface hardness
suitable for applications at room temperature
after annealing resistant to 110 ° C
low odor
chemical resistance to oils and fats
made of natural ingredients (100% bio)
biodegradable industrial composting
safe use in electrical and electronic devices
safe for applications coming into food
high cleanliness and gloss
the highest transparency in the thin layer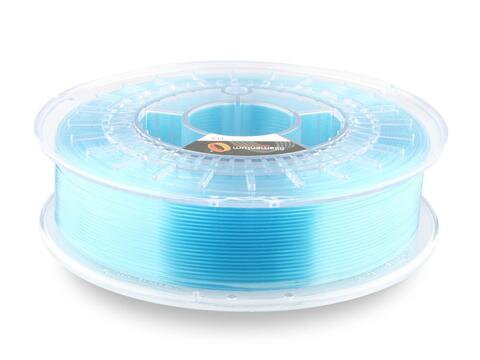 PLA Crystal Clear Iceland Blue 2,85mm 750g Fillamentum - Sale