【Product parameters】 - Laser power: 50 W. Work area: 300 mm x 500 mm. Maximum movement speed: 500 mm/s.
【 Laser tube 】 - high quality 50W laser tube is characterized by a small light point and strong penetration characteristics. Strong power provides stable output and smooth, fast and accurate engraving and cutting.
【Compatibility】 - Support for multiple graphic formats such as PLT / DXF / BMP / JPG / GIF / PGN / TIF. Equipped with Topwisdom control system for CorelDraw / AutoCAD and other advanced software. Compatible with Win7, Vista, XP and Win2000.
【 digital display - adjustable speed and power. Intuitive control panel that can directly set speed, power and other controls according to what you need.
【 Wide application 】- This laser grating machine is suitable for wood processing, textile cutting, industrial prototyping, industrial marking, brand creation, building modeling, professional advertising, plastic production, etc. >
properties:
Model: SH-G350D
Laser power: 50W
Graviring area: 300 x 500 mm
accuracy of localization: & lt; 0.01 mm
Minimum dimension: character: 2x2 mm, letter: 1x1 mm
resolution: ≤4500dpi.
control board: Ruid
Compatible SW: Coreldraw, AutoCAD
cooling: water cooling and protection system
section thickness: 0 - 6 mm
Maximum movement speed: 500 mm/s
Device dimensions: 1020 x 650 x 630 mm
Laser should not be used at more than 70 % of power (at full power cuts more than that value). The laser tube must be cooled with distilled water.
Note: All laser engraving machines cannot engrave and cut metal.
Warning: Product Photo is only illustrative, color and appearance may vary.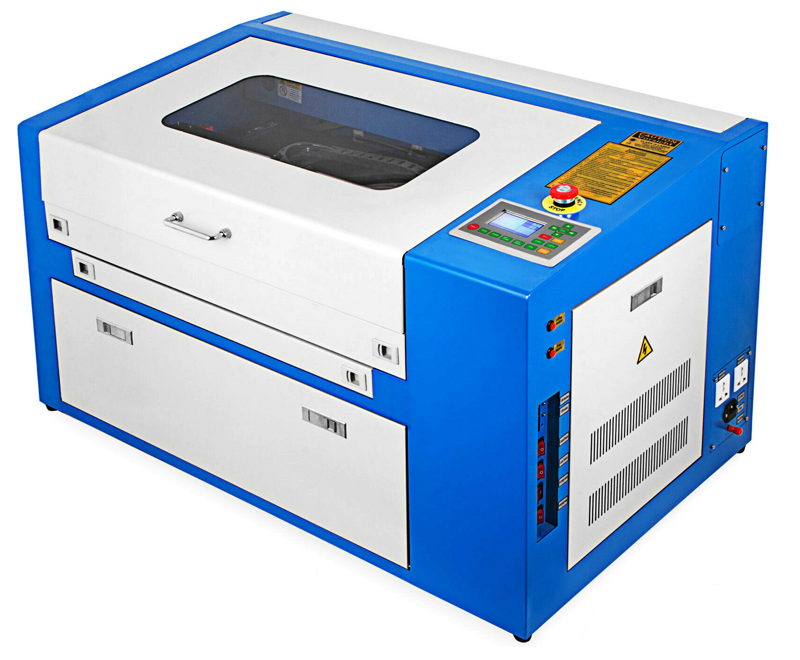 Professional CO2 laser engraver 50 W 300 x 500 mm