Dimensions: 18 x 18 mm
Quantity in the package: 1 pc
Universal angle with an angle of 90° and dimensions 18x18.
Equipped with guide tongues into the 6mm groove to improve the strength of the connection.
Screws are not included.
Made from shot-blasted aluminium.
Image is illustrative of one piece sale.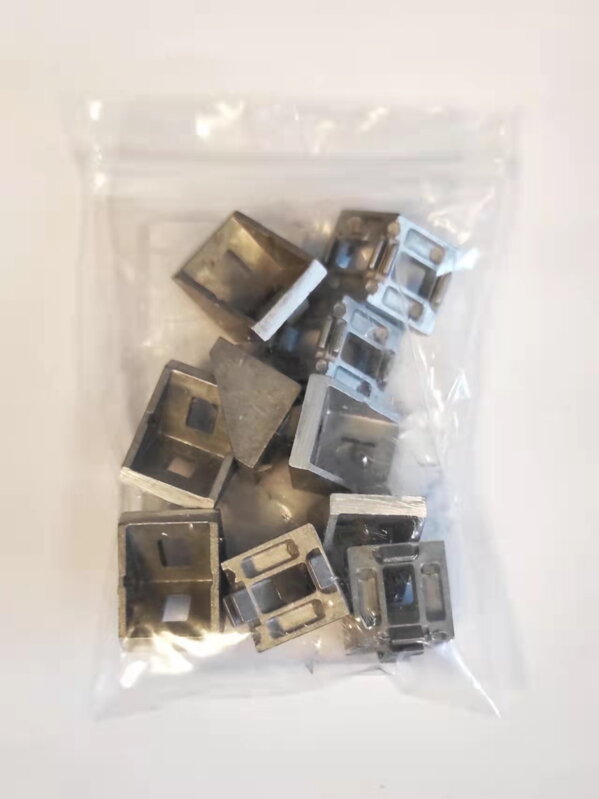 Corner connector for aluminum profiles 20 2020 2040