Quality printing material brand Fiber3D .
PCL printing string is a unique material suitable for use in 3D pens. If you also print with a 3D pen with children, this type of printing string is ideal, as this string is fusible even at a low temperature.
Material description : PCL, Polycaprolactone, is a biodegradable polyester with low melting, around 70 ° C. A very low softening and melting temperature leads to subsequent elasticity and softness. By immersing in hot water, the shape of the print can be further changed. The material is harmless and biodegradable, so it can also be used in medicine. When printing itself, it is recommended to significantly reduce the speed of movement and activate cooling to the maximum.
Storage : Store in dry. Protect from heat.
Main advantages of material :
Suitable for use to 3D Per
Suitable for children
low melting and softening temperature
Biologically degradable material
Supplied in 10 colors.
10 meter sample (+-1 meter-packed manually)
Warning: samples are intended for immediate use.
Additional information
| | |
| --- | --- |
| Category: | Samples, swatches |
| Barva: | fialová, oranžová, žlutá, zelená, modrá, červená, bílá, černá, růžová |
| Váha materiálu: | vzorek |
| Průměr: | 1,75 mm |
| Teplota trysky: | 70-100°C |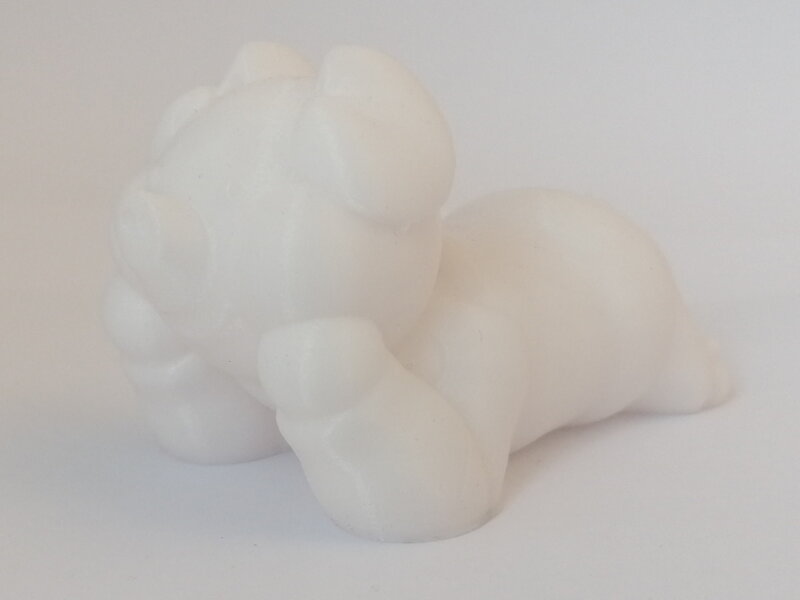 Sample FIBER3D PCL Filament 1.75mm 10 meters for 3D pen