To produce ABS filaments (3D print strings) we use high quality Magnum ™ material Trinseo, which is produced by continuous polymerization technology. The result is a polymer, which is characterized by a combination of excellent workability and aesthetic qualities. It is the best ABS in its class used by car manufacturers.
In use for 3D printers, they are characterized by a high quality surface of printed parts, high heat stability, matt due to surface and very low VOC emissions (volatile organic substances). Our 3D Filaments ABS are suitable for printing functional samples, tools and for printing things for normal use.
ABS is not a suitable material for printing objects that will be exposed to weathering and medical applications for a long time.
Properties
perfectly smooth surface after printing
high accuracy of the dimensions of the printed part
very high impact toughness and mechanical strength
How to Print?
recommended Print Temperature: 220-240 ° C
pad temperature: 80-120 ° C
material flow: 100-103 %
retraction: ± 5 mm
nozzle diameter: & gt; = 0.1 mm
print speed: 30-80 mm/s
Additional information
| | |
| --- | --- |
| Category: | ABS |
| Barva: | modrá |
| Váha materiálu: | 0,5 kg |
| Průměr: | 1,75 mm |
| Přesnost struny: | ± 0,05 mm |
| Teplota podložky: | 80-120°C |
| Teplota trysky: | 220 - 240° C |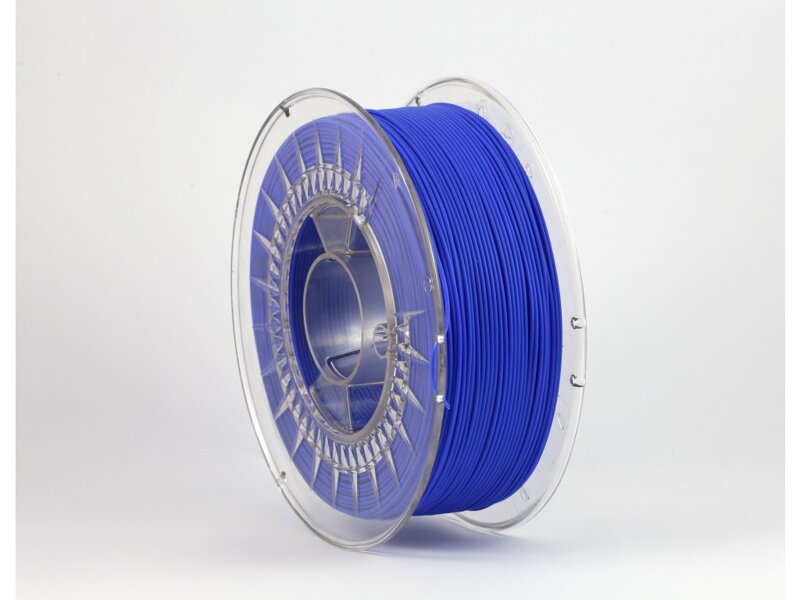 Print with Smile - ABS - 1.75 mm - Cobalt Blue/Blue - 500 g