The Snapmaker 2.0 rotary module adds a fourth axis to the Snapmaker printer, making it an extremely powerful desktop CNC machine for producing three-dimensional artwork such as desktop miniatures and small sculptures. Without extrusion, layer shifting, stretching, or FDM or SLA support, the rotary module can achieve a level of detail and craftsmanship unmatched by any other 3D printing technology.
The Rotary Module is suitable for dozens of materials including wood, plastics, tooling boards, bamboo, leather, textiles, opaque acrylic paints and more.
Other features:
- Fine machining without loss of detail.
- Snapmaker Luban software
- Hollow object cutting
- Origin Assistant (CNC) and autofocus (laser) activated
- Interchangeable 3-jaw chuck that can be clamped in or out
- Base plate can be installed in different positions
- Compatible with all current and future Snapmaker 2.0 accessories
- 360° continuous rotation with a maximum angular speed of 45° per second.
Maximum material size:
A350 rotary module: length 170 × radius 68 (mm)
A250 rotary module: length 70 × radius 68 (mm)
Dimensions:
A350 rotary module: width 120 × depth 384 × height 108 (mm)
A250 swivel module: width 120 × depth 284 × height 108 (mm)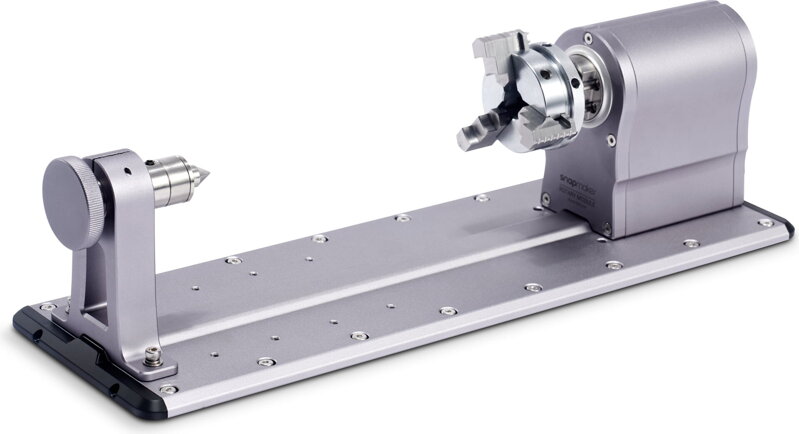 Rotary module for Snapmaker 2.0