Properties
Original spare part
from Anycubic
Description
This is an original spare part for the Anycubic FDM printer. The UltraBase glass plate is also included.
Ultrabase glass plate contains a special layer that holds very well during printing and after cooling it is easy to remove the finished printout.
Please note that the PETG printing material is not recommended for printing because it could easily damage the ultrabase surface.
Information and Product Technical Data
Product No-S010007
Manufacturer No. S010007
Mark (manufacturer): ANYCUBIC
Contents: 1 pc
product type: pad
specifically for 3D printers: Anycubic Mega, Anycubic Mega S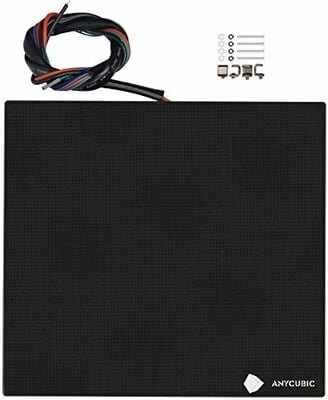 Anycubic Heated pad including Ultrabase