Extruder can be used with both direct and bowden administration of filament. It can be printed from common PL or PET-G, but also from flexible filaments with a diameter of 1.75mm.
has a large torque and extrusion. The double -grade extruder does not damage the filaments, for which it ensures more reliable and stable administration. Dual fans effectively dissipate heat. Can switch between water and air cooling mode.
Improved extruder design ensures easier filament replacement.
Technical data extruder
Dimensions
54 x 50 x 64.3 mm
Weight
266 G
nominal voltage
1.4 in DC
Rated current
0.8a
type of extruder
direct and bowden
gear ratio
3.5: 1
Maximum extrusion force
80 N
distance of retraction
3 mm Max
Hotend
Standard Hotend set (≤ 260 ° C)
FILAMENT diameter
1.75 mm
tbody>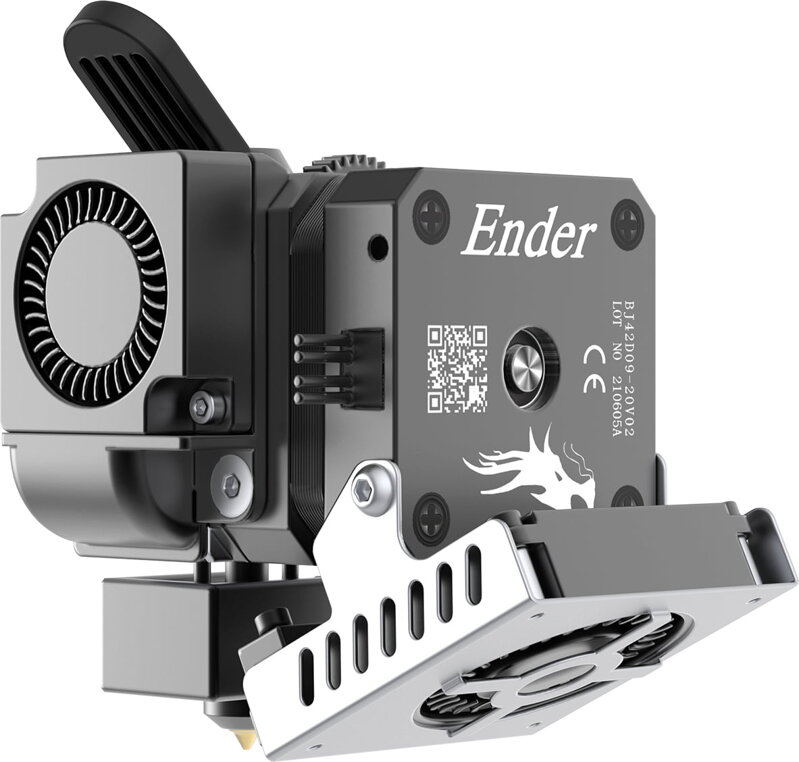 Privacy preferences
We use cookies to enhance your visit of this website, analyze its performance and collect data about its usage. We may use third-party tools and services to do so and collected data may get transmitted to partners in the EU, USA or other countries. By clicking on 'Accept all cookies' you declare your consent with this processing. You may find detailed information or adjust your preferences below.
Are you a business customer or a private customer?
Product has been added to the cart