The trunk contains 18 robust tools resistant to wear. They are made of carbon steel 45, which has high strength and perfect mechanical properties.
trunk dimensions are 340 x 290 x 86 mm made of ABS
trunk content:
1x ABS case
1x flat chisel
1x matrix key
1x φ 0.38 mm needle
/> 1x pointed pliers
1x splitting pliers
1x pliers on ptef tubes
1x SD card reader
on Filament
1x screwdriver
1x cross screwdriver
1x Slot key M6
1x Slot key M8
1x tweezers
1x set of buttons
Each tool has its own place in the briefcase, quality processing prevents falling out and subsequent loss of the tool.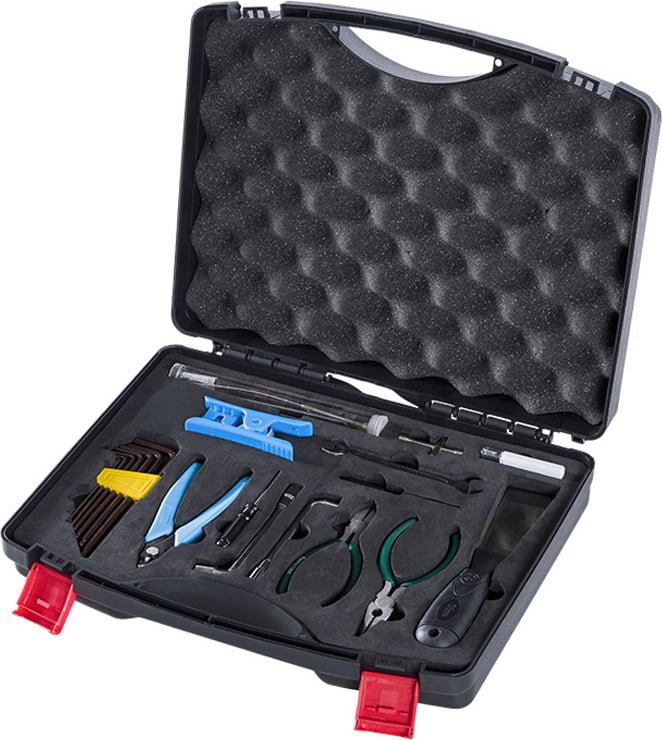 Creality set of tools in the trunk