32 bit control unit with integrated driver drivers TMC 2209. Full replacement of the Creality control board 1.1.4 in Ender 3 and Ender 3 Pro. The board is preset for ender, easy to upgrade firmware using an SD card. In the board are integrated powerful and very quiet Drivers TMC2209 in UART mode. 
Properties :
EEPROM
Z axis with the possibility of connecting two engines
around the engine drivers is more space on the cooler
Firmware can be found on the manufacturer's github here.  When using your own firmware (not from the manufacturer) it is necessary to disable Speaker using the command: // #define speaker
 supply voltage: 12 - 24V.
Dimensions: 70.25 mm x 100.75 mm.
Warning:

Product may require professional assembly, not independently functional in total. Refurbished board is fully functional - 12 months warranty for used goods. Refurbished electronics may not have a complete accessory - it is always part of the board itself, the others according to what the customer returned to us.  
SKR MINI E3 V2.0 VS V3.0
Product
Via mini e3 v3.0
Via mini E3 v2.0 (also for v1.2)
Industrial design
y (cooler)
n
Radiator area
Bigger
Small
Firmware Support
Marlin, Click
Marlin, clipper
Communication interface for PC
Micro USB
Mini USB
Enhanced functional interface

FILAMENT FILAMENT DEFRESS
Reset printing after power outage >

Filument detection
RGB control of light
Driven fan
3
2
SPI voltage
3.3/5V
5V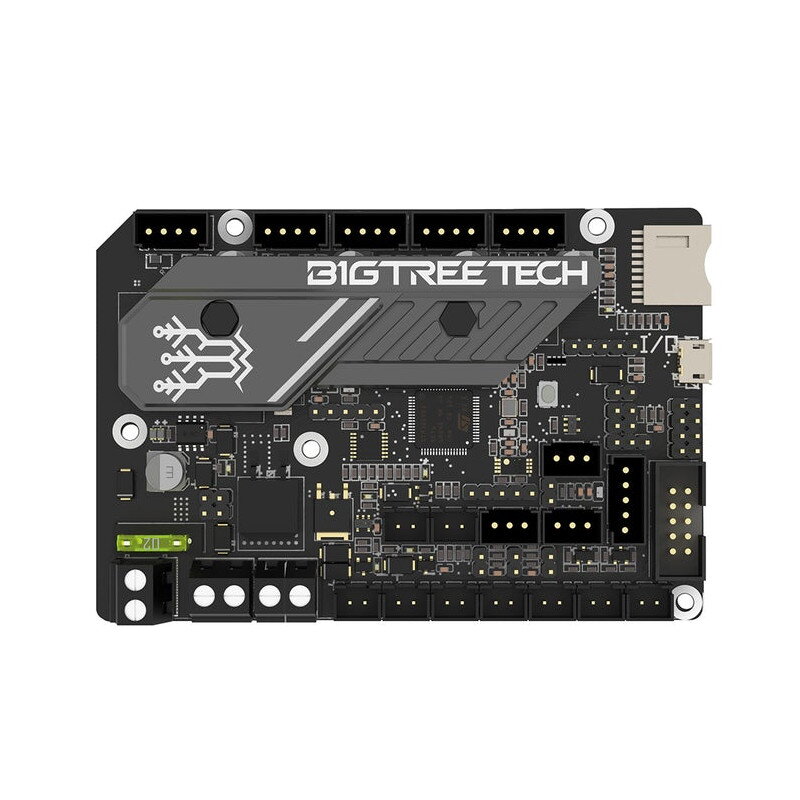 Control board SKR mini E3