The sensor detects the filament, can recognize that it is running out and suspends the printing and asks to insert a new string.
The sensor can also check the filaming of the filament and offer a nozzle cleaning.
According to the selected varinata package includes:
IR FILAMENT sensor (1 piece)
IR FILAMENT SENSOR-BUDDY Cable (1 piece)
PTFE tube (1 piece)
Ball (1 piece)
Magnet (2 pieces)
Screws: M3x12 (3 pieces), M2x8 (1 piece)
(It is not an original from Pruša research.)
Warning:
Product may require professional assembly, not separately functional in total.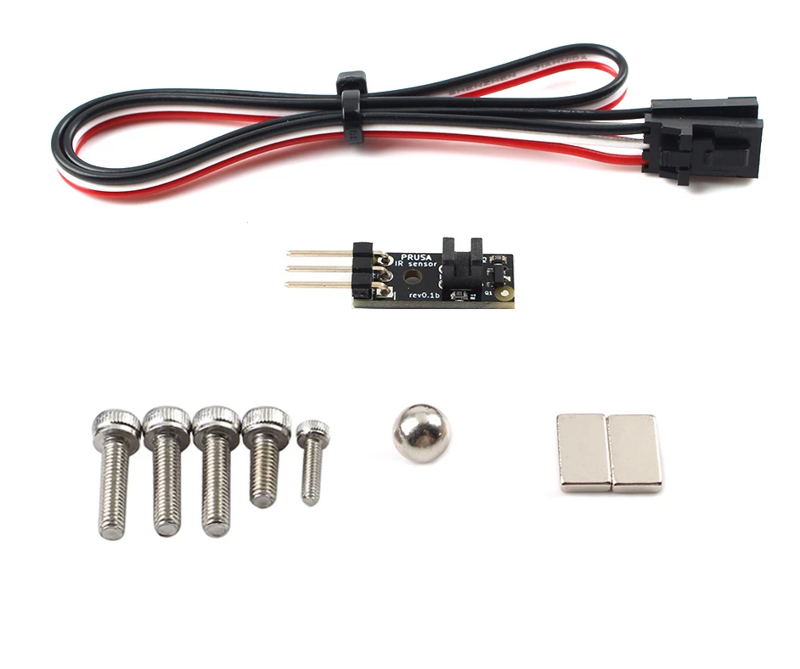 Filament sensor for mini printer