Quality printing material brand Fiber3D .
TPU Filament for 3D Printers are a special polymer with properties similar to rubber, which you can use wherever you need a flexible and durable material. Material hardness is 92 SHA.
Material description: TPU, thermoplastic polyurethane, is a thermoplastic elastomer. The TPU print string has very good layer weldability, high resistance to mechanical stretching, crushing and abrasion. TPU is also oil resistant. The use of this material is diverse, from protective mobiles to RC models. The processing temperature is similar to PLA, but it cannot be used in printers with indirect feeder.
Storage: Store in dry. Protect from heat.
resistance to mechanical expansion, crushing and abrasion
oil resistance
Supplied in 14 shades.
10 meter sample (+-1 meter-packed manually)
Warning: samples are intended for immediate use.
Additional information
| | |
| --- | --- |
| Category: | Samples, swatches |
| Barva: | transparentní, oranžová, žlutá, zelená, modrá, červená, bílá, černá, šedá |
| Váha materiálu: | vzorek |
| Průměr: | 1,75 mm |
| Přesnost struny: | ± 0,02 mm |
| Teplota podložky: | 40-60 °C |
| Teplota trysky: | 190-210°C |
| Tvrdost: | 92 ShA |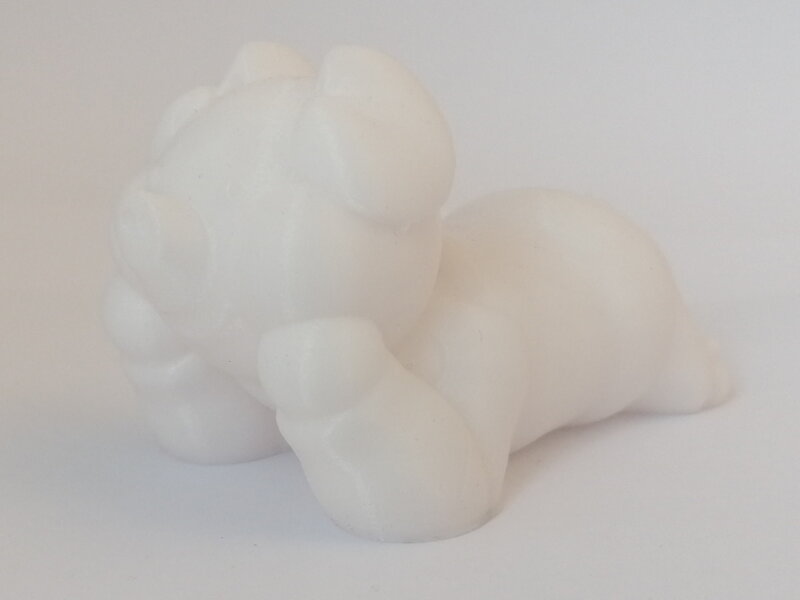 FIBER3D TPU sample Flexible material 1.75 mm 10 m