CAN HUB is a 4in1 docking station, which has been developed to expand the 4 -pin ports of the Snapmaker 2.0 product line to connect the cover, air purifier, emergency stop buttons and other accessories thanks to one cable. This allows trouble-free charging and simple data transfer.
Can HUB can easily be installed on the 3D Snapmaker 2.0 printer or on its cover and basically works on the principle of plug & amp; Play. In addition, five identical ports can act as an input or output.
Is characterized by high level of compatibility, but also guarantees stable connection and reliable data transfer.
Thanks to electrostatic discharge resistance, low heat generation and reversal protection, CAN ensures safe user use.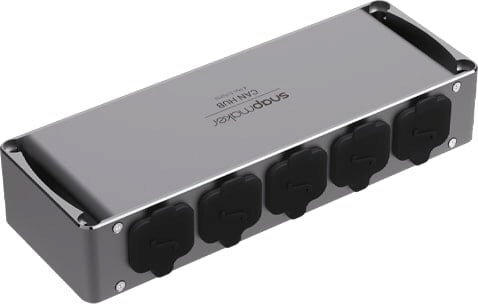 CAN Hub Docking Station for Snapmaker