To install heating patrons, just replace the heating patron according to the instructions:
Insert the cable into the shrink tubing, then insert the stripped ends into the copper tube. Use pliers to firmly squeeze the copper tube to fix the wire, then slide the shrink tubing on it. Heat the hot air gun or lighter with a shrink tubing until the connector is stinking.
Internal heating wire is high -temperature resistant, it is also extremely robust and excels in a long life.
Select a suitable heating patron according to the table below.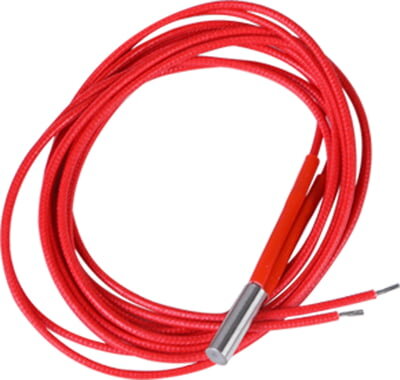 Creality set of heating patrons